The 1955 Armstrong-Siddeley Star Sapphire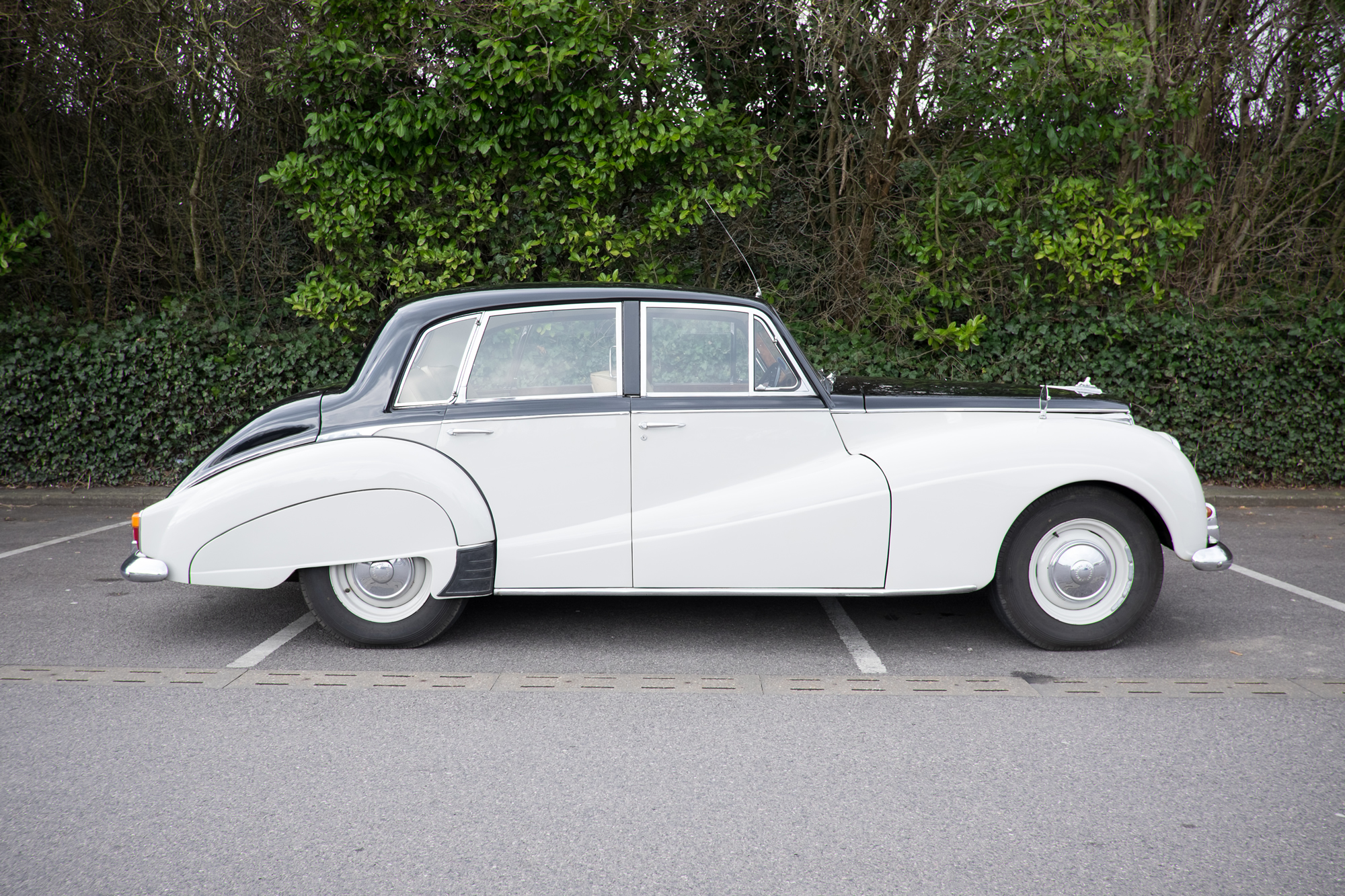 After the war Armstrong increased their interest in the Automotive side as well as the aeronautical side. The production of the model such as the Hurricane Typhoon & 356 Sapphire ended, with the production of the Star Sapphire, of which 400 were made, this example, has been recently restored. This model will seat two adults in the back, and one in the front with the driver.
Exterior / Interior Colour:
Black over Ivory / Cream Leather

Passenger Seats:
1 Front Seat, 3 Rear Seats

Passenger Seat Belts Fitted:
None

Vehicle's Base:
Portsmouth, Hampshire

Maximum Operating Area:
Within 50 Miles of Portsmouth

Chauffeur's Attire:
Fully Uniformed

Local Weekend Prices from: £365 [Full, 4hrs] / £335 [A to B, 2hrs]
Local Weekday Prices from: £365 [Full, 4hrs] / £335 [A to B, 2hrs]
Local Late Availability Prices from: N/A
Is VAT to be added to this vehicle's price: No
To calculate the price for your wedding: Full Wedding allows 4 hours from the time the car arrives to the end of the wedding and photographs. A to B is simply from the first location to the ceremony, allowing up to 2 hours.