The 1959 Ford Zephyr Convertible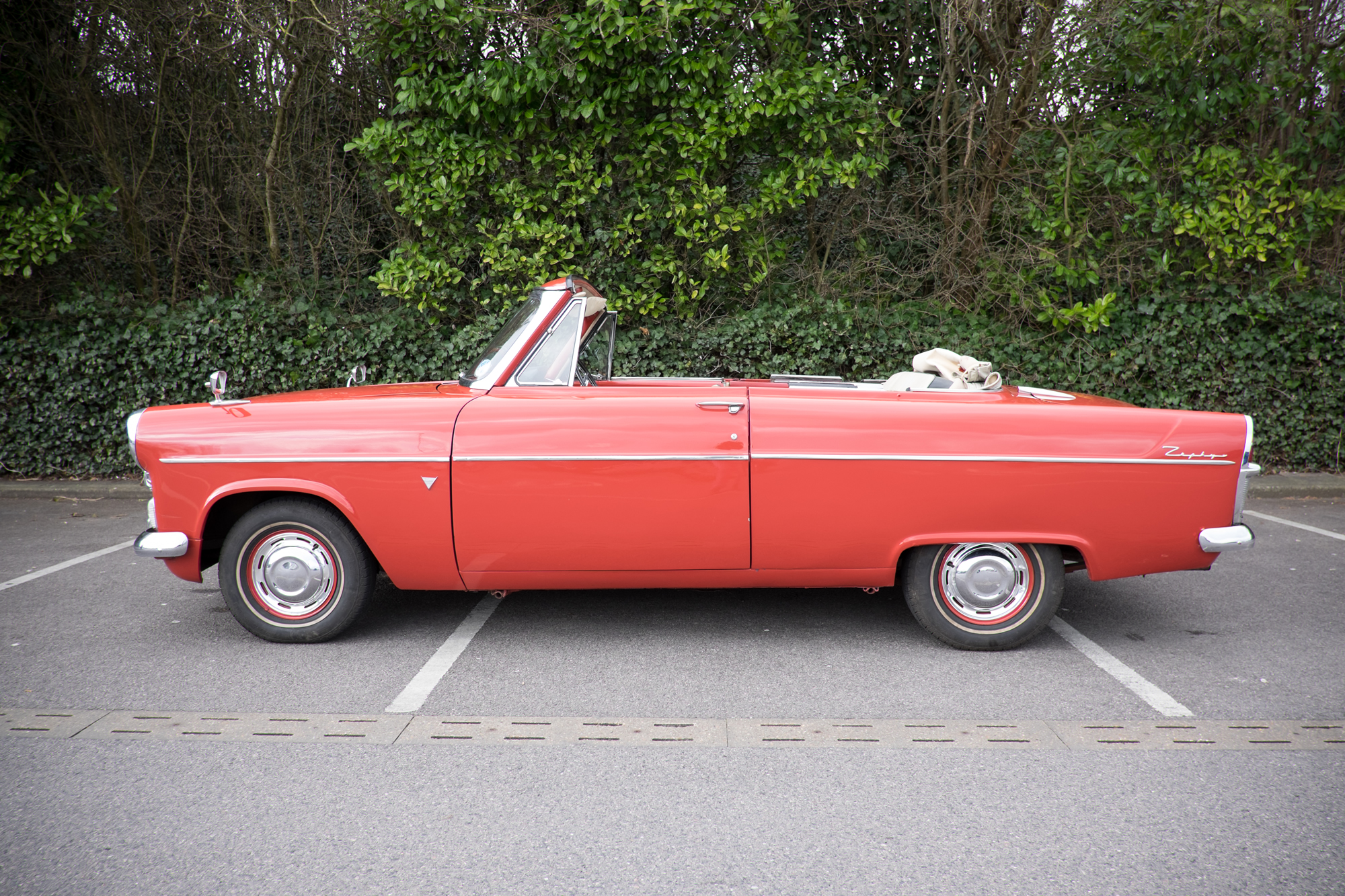 With General Motors producing the Cresta and Ford producing the Zephyr, Zodiac. British cars were being 'Americanised'. The convertible version of the Zephyr is now a very rare piece of history, but being a 50's designed motor it still doesn't look out of place today. This vehicle will seat two in the back, and one on the bench seat in the front with the driver.
Exterior / Interior Colour:
Red / Cream & Grey

Passenger Seats:
1 Front Seat, 2/3 Rear Seats

Passenger Seat Belts Fitted:
None

Vehicle's Base:
Portsmouth, Hampshire

Maximum Operating Area:
Within 50 Miles of Portsmouth

Chauffeur's Attire:
Fully Uniformed

Local Weekend Prices from: £279 [Full, 4hrs] / £279 [A to B, 2hrs]
Local Weekday Prices from: £279 [Full, 4hrs] / £279 [A to B, 2hrs]
Local Late Availability Prices from: N/A
Is VAT to be added to this vehicle's price: No
To calculate the price for your wedding: Full Wedding allows 4 hours from the time the car arrives to the end of the wedding and photographs. A to B is simply from the first location to the ceremony, allowing up to 2 hours.