The 1957 London Austin Taxi FX3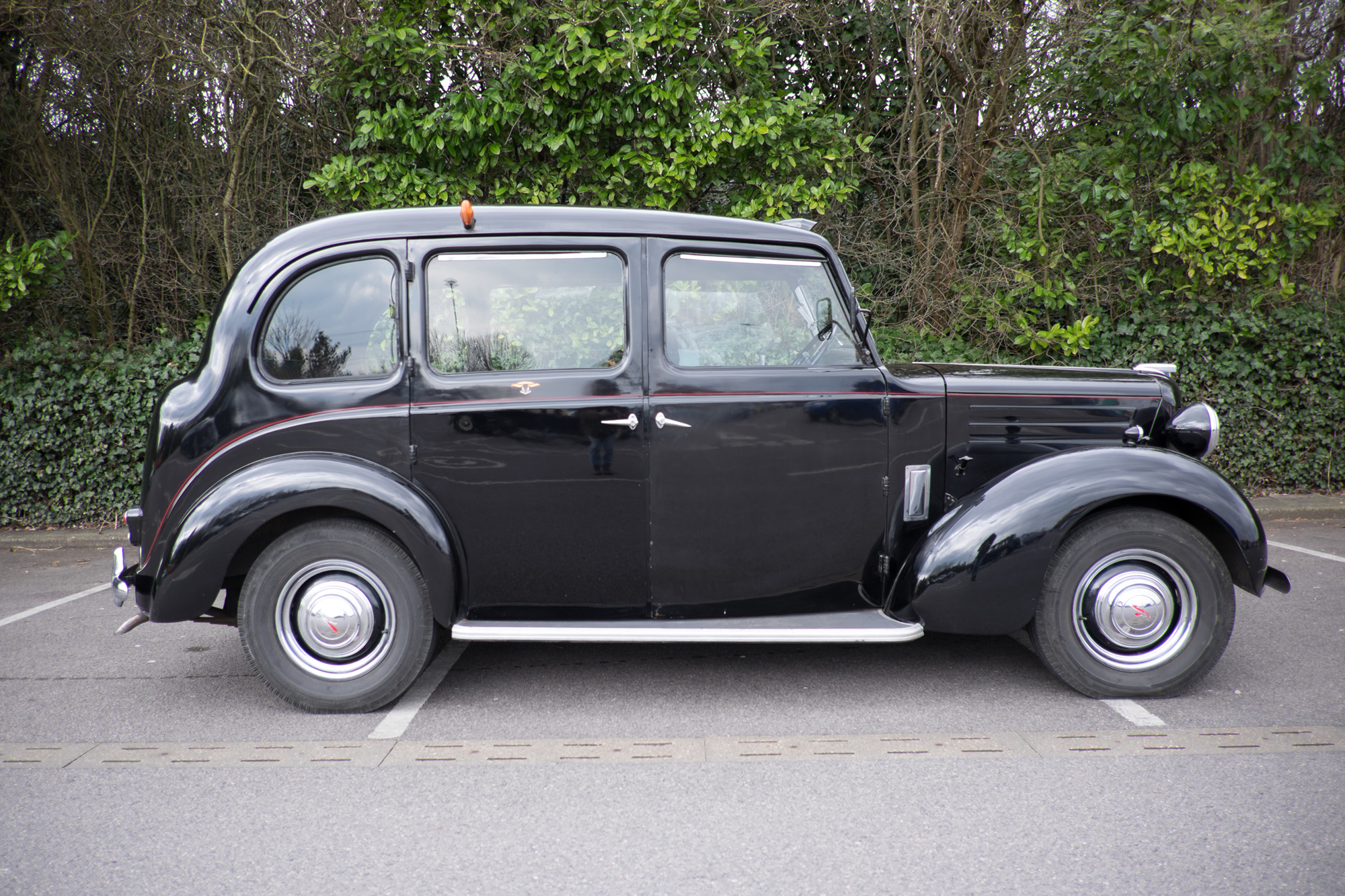 This type of taxi cab that superseded the high lot and low loader models which had served London well during World War 2. The taxi builders started using engines other than Austin, namely Perkins etc, and it is still possible to see these taxis being driven in London today. The FX3 was, and possible still is, the quintessential black cab. This vehicle will seat four adults in the back, two seats are occasional seats like in London taxis today.
Exterior / Interior Colour:
Black / Grey & Beige

Passenger Seats:
2 Main Seats, 2 Fold Down Seats

Passenger Seat Belts Fitted:
None

Vehicle's Base:
Portsmouth, Hampshire

Maximum Operating Area:
Within 50 Miles of Portsmouth

Chauffeur's Attire:
Fully Uniformed

Local Weekend Prices from: £279 [Full, 4hrs] / £279 [A to B, 2hrs]
Local Weekday Prices from: £279 [Full, 4hrs] / £279 [A to B, 2hrs]
Local Late Availability Prices from: N/A
Is VAT to be added to this vehicle's price: No
To calculate the price for your wedding: Full Wedding allows 4 hours from the time the car arrives to the end of the wedding and photographs. A to B is simply from the first location to the ceremony, allowing up to 2 hours.