The 1936 Austin Taxi Launderette Low Loader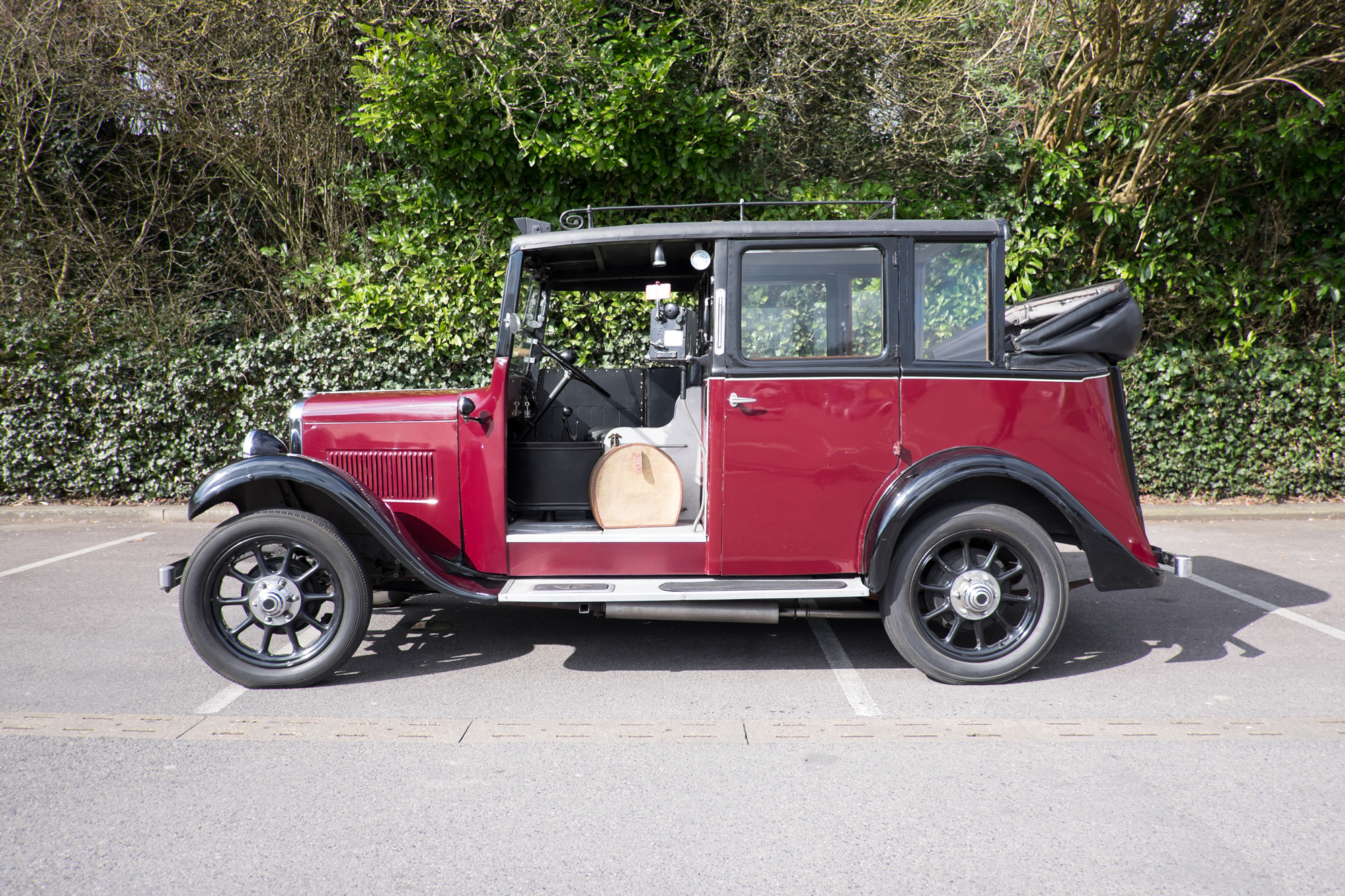 In 1936 Austin made a number of High Lot taxis, which were found to be a little unstable, because of their height. So 6 inches was lopped of the height and so produced the low loader. The low loader has a body built by rickets of London,& it was the most expensive low loader taxi, by an incredible Five Pounds. This model will seat four adults two of which will sit on occasional seats like London taxi's of today.
Exterior / Interior Colour:
Burgundy & Black / Grey Leather

Passenger Seats:
2/3 Main Seats, 2 Occasional Seats

Passenger Seat Belts Fitted:
None

Vehicle's Base:
Portsmouth, Hampshire

Maximum Operating Area:
Within 25 Miles of Portsmouth

Chauffeur's Attire:
Fully Uniformed

Local Weekend Prices from: £345 [Full, 4hrs] / £315 [A to B, 2hrs]
Local Weekday Prices from: £345 [Full, 4hrs] / £315 [A to B, 2hrs]
Local Late Availability Prices from: N/A
Is VAT to be added to this vehicle's price: No
To calculate the price for your wedding: Full Wedding allows 4 hours from the time the car arrives to the end of the wedding and photographs. A to B is simply from the first location to the ceremony, allowing up to 2 hours.