The 1980 American Yellow Checker Cab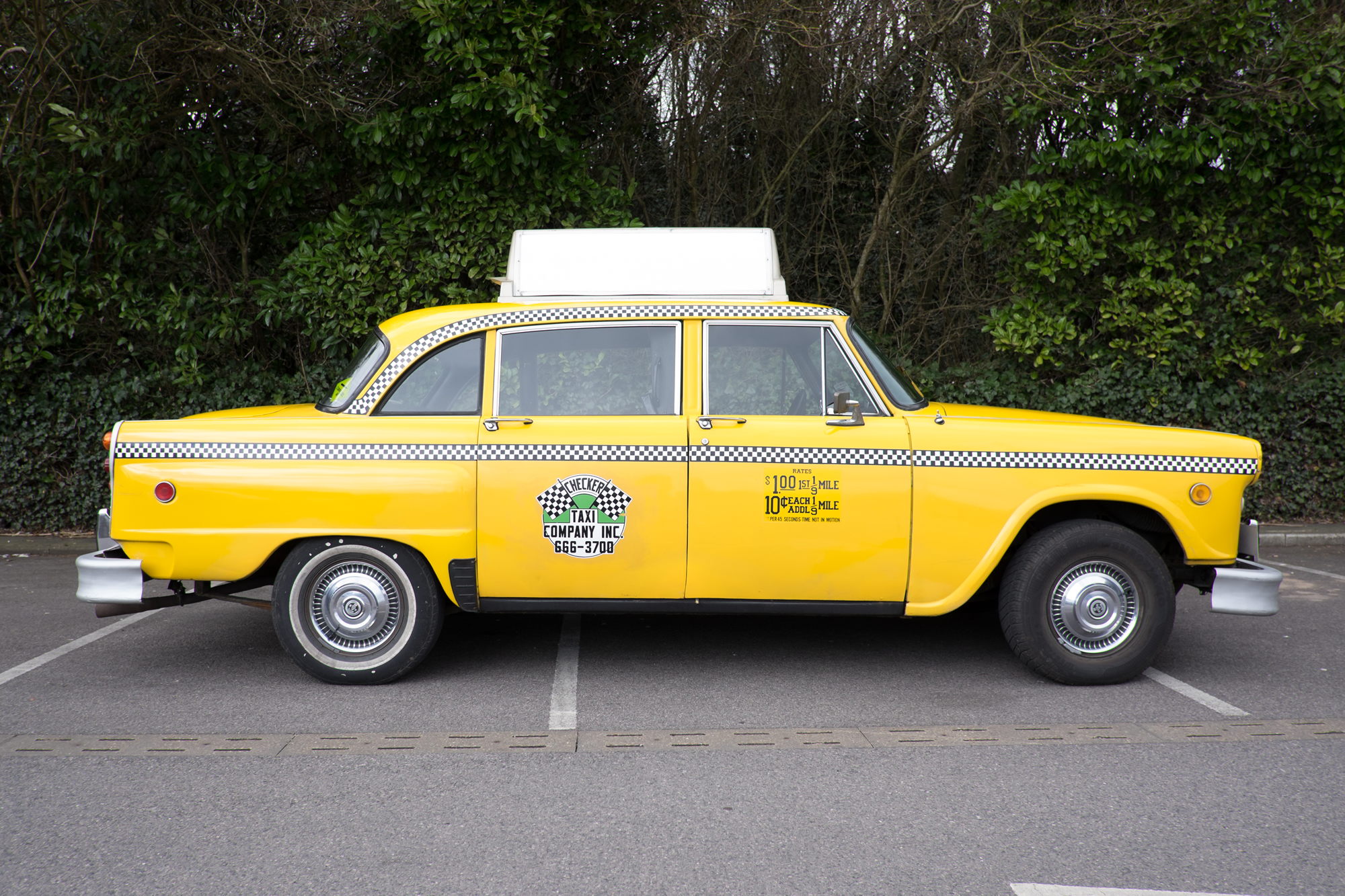 This New York taxi was in fact never used in the USA. As it was built for a film producer, as a private run-around. 1980 was in fact the last year that checker cabs were made as the production tools required too much work to make them useable. Yellow cabs are used all over America, but the checker cab, despite being a yellow cab is no longer produced. This vehicle can seat four in the rear, with two of the occasional seats.
Exterior / Interior Colour:
Yellow / Black

Passenger Seats:
1 Front Seat, 4 Rear Seats

Passenger Seat Belts Fitted:
None

Vehicle's Base:
Portsmouth, Hampshire

Maximum Operating Area:
Within 50 Miles of Portsmouth

Chauffeur's Attire:
Uniform or Smart Suit

Local Weekend Prices from: £335 [Full, 4hrs] / £335 [A to B, 2hrs]
Local Weekday Prices from: £335 [Full, 4hrs] / £335 [A to B, 2hrs]
Local Late Availability Prices from: N/A
Is VAT to be added to this vehicle's price: No
To calculate the price for your wedding: Full Wedding allows 4 hours from the time the car arrives to the end of the wedding and photographs. A to B is simply from the first location to the ceremony, allowing up to 2 hours.